New Compact Artillery Shell Packaging

With surging container shipping costs through the 2021-2022 production seasons, packaging efficiency has become an increasingly important part of our product development process. At their peak, shipping costs could easily account for half or more of the landed cost of an item, so maximizing the number of cases shipped per container can have a significant impact on final product pricing.
For the 2022-2023 production season, we're releasing several products with innovative packaging designs that cut CBM compared to traditional approaches. Initially, we've focused on artillery shells since they're among the most popular product categories with immediate opportunity to make a meaningful impact.
Right-Sizing Artillery Shell Packaging
We have been ahead of the trend to right-size artillery shell packaging for years, removing wasteful space to provide a better fit for the product, reduce the risk of damage, and keep pricing low.
This year, we've taken this a step further by developing a novel design for the inner packaging of canister shell kits, more efficiently nesting multiple sets of tubes and shells. Combined with a slightly shorter tube size, we are able to significantly reduce CBM.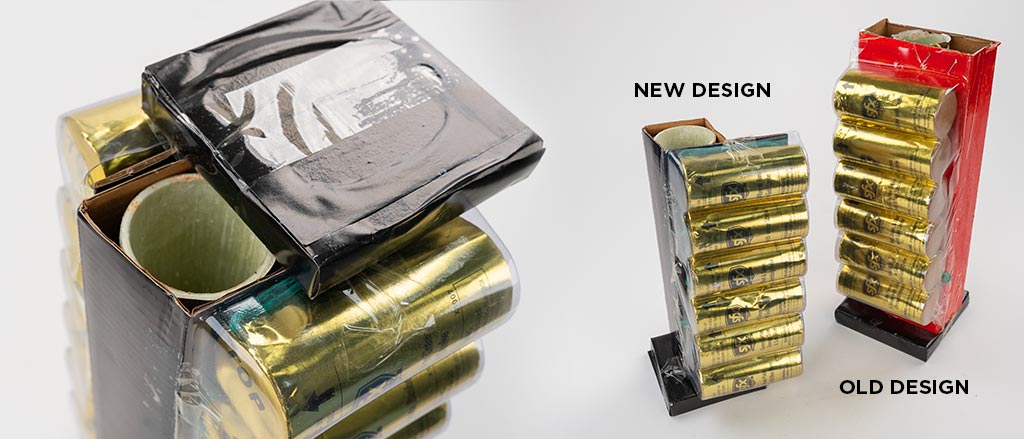 The first kits being released using this design are:
Note that this approach is different from what other brands have released, and we believe it offers the best balance of product presentation and packaging efficiency while meeting AFSL and CPSC requirements.
In future production runs, we will also update UXO and Neon Strike.
We're never done innovating, and our team will continue developing more efficient designs that look fantastic while providing better value for consumers. We are excited about what's ahead and can't wait to share more!
overall rating:
my rating:
log in to rate