2018 Early Arrivals for SFX Fireworks
SFX Fireworks is pleased to announce that several items originally slated for spring 2018 release have been completed early and are available for immediate delivery. The new items include fireworks from both SFX Fireworks as well as The Great American Fireworks Co. There are new fireworks for just about every category, including firecrackers, roman candles, reloadable shell kits, and repeaters. See below for more details on each of these exciting new items.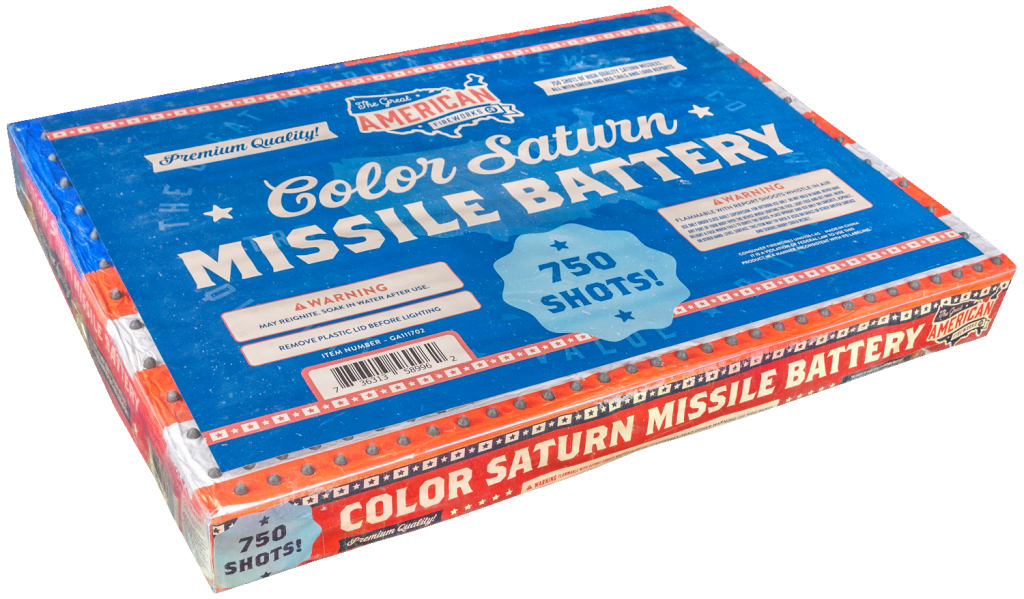 This 500-gram repeater has 750 shots of high-quality Saturn Missiles, all with green and red tails and loud reports. Packaged in a case of 2.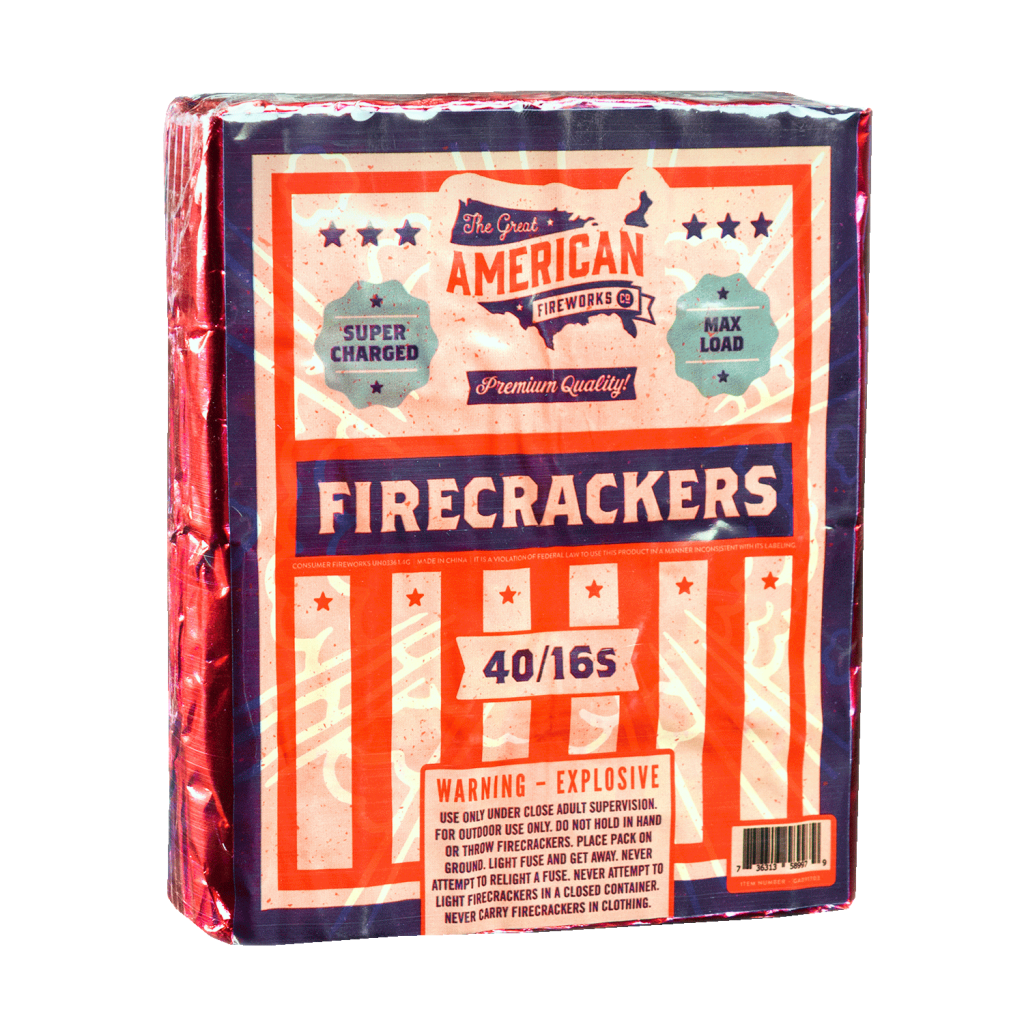 Firecrackers are a classic, must-have for any fireworks celebration, and we are expanding our line-up with a new half brick. Each package includes 40 strips of 16 fused-together firecrackers that explode with loud pops when lit. Each case includes 24 half-bricks.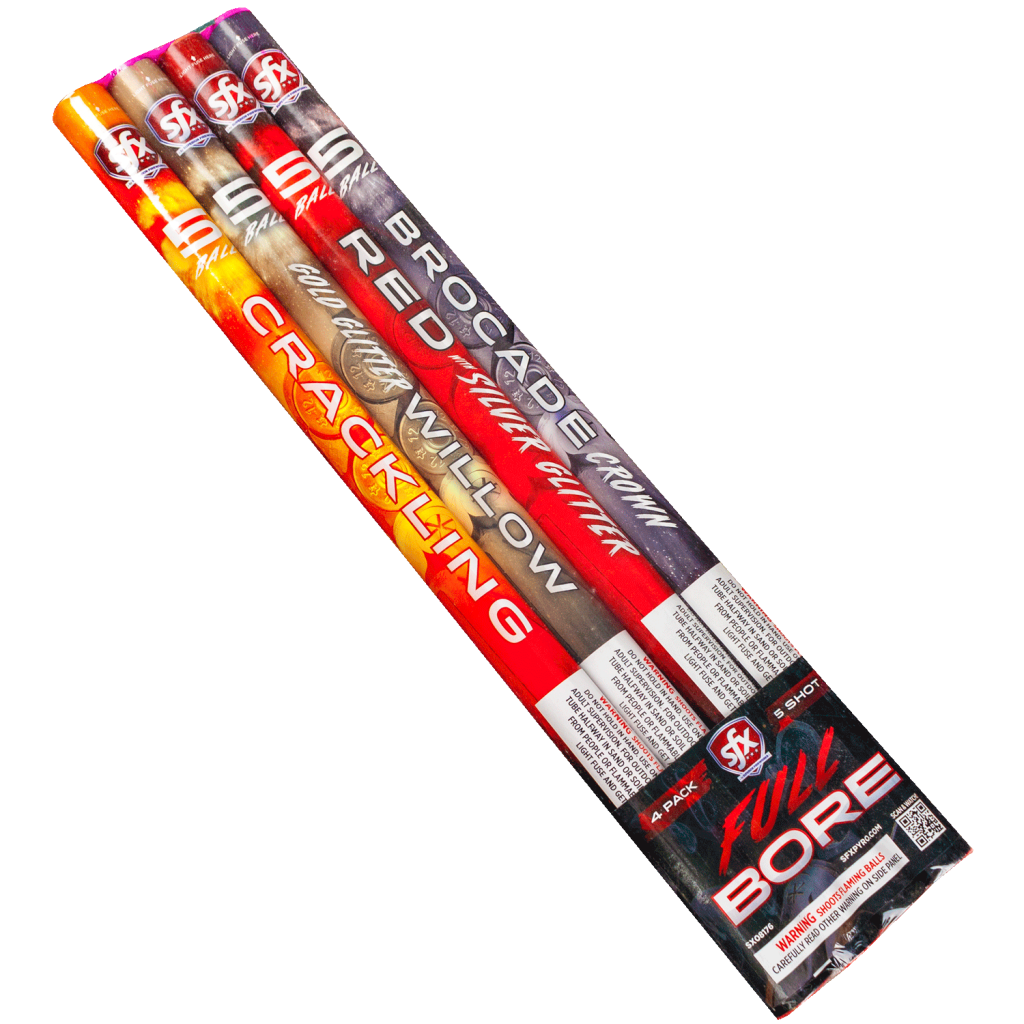 A set of four high quality roman candles, packaged in a case of 18. Each candle in the pack features a unique effect and fires five shots of that effect per candle, including:
Brocade Crown
Red with Silver Glitter
Gold Glitter Willow
Crackling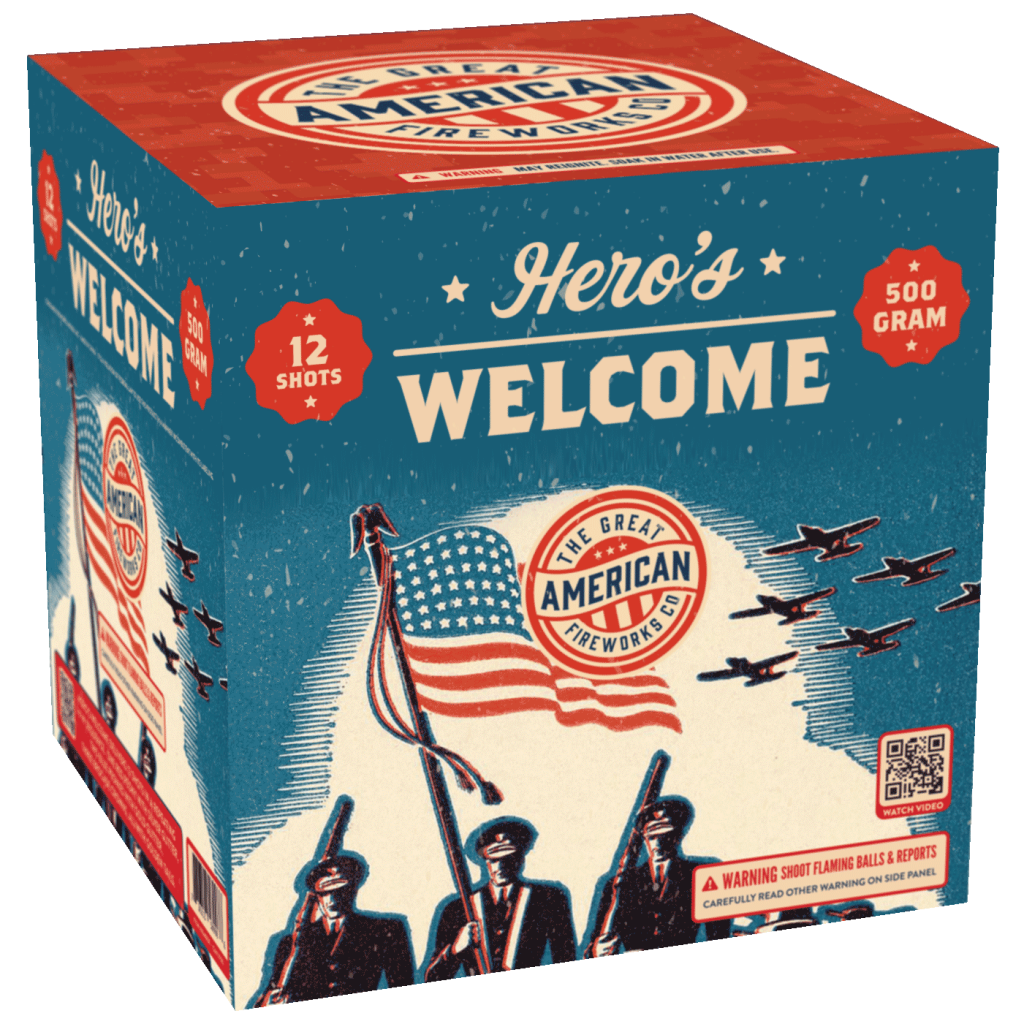 This 500-gram repeater delivers 12 shots in a repeating I-V-W sequence. One red peony with silver glitter, two blue peonies with gold glitter, three brocade crowns, all with golden tails. Packaged in a case of 6.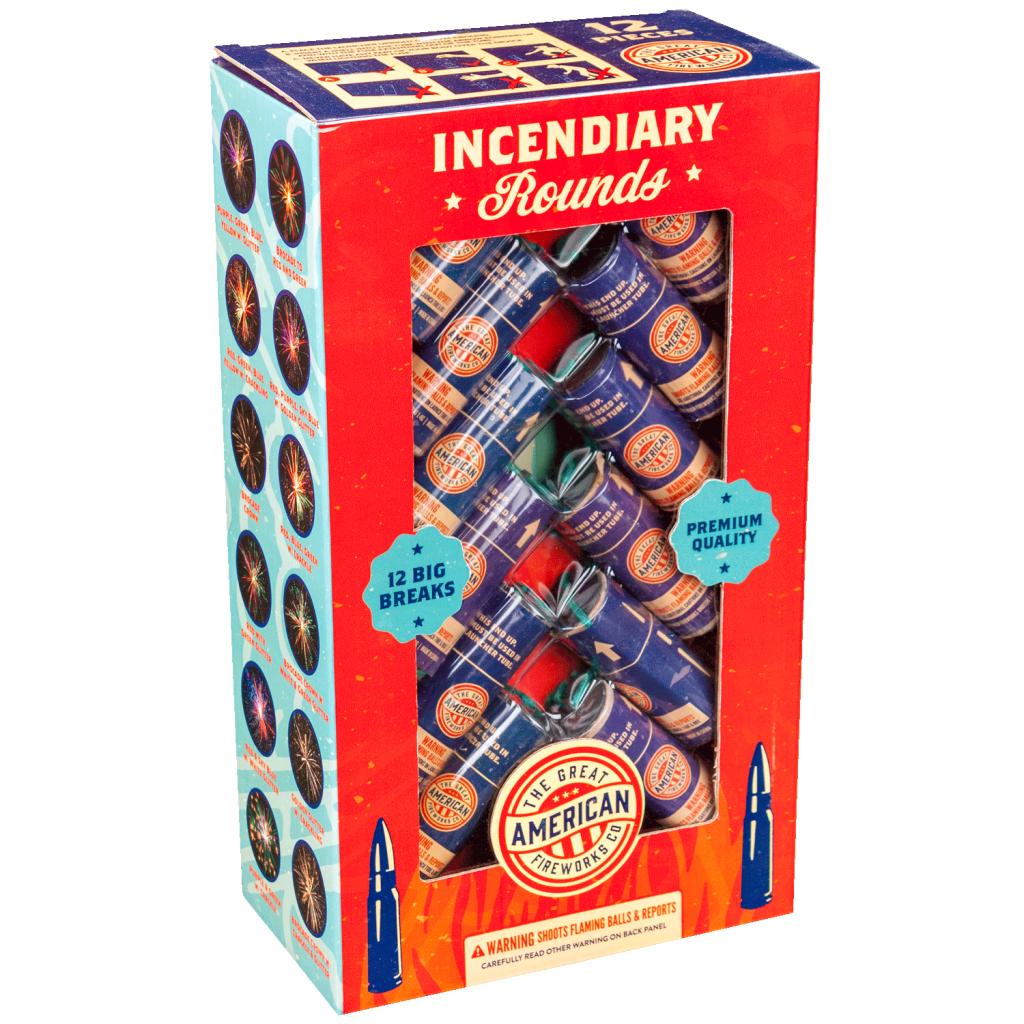 This premium quality reloadable shell kit features 12 big breaks (each with a unique effect) and is packaged with a fiberglass mortar. The packaging for this item was carefully designed to minimize the size of the box while maximizing the viewing area showcasing the shells within the kit. This reduces landed costs, enabling these kits to be offered to the end consumer at a bargain price. Packaged in a case of 12.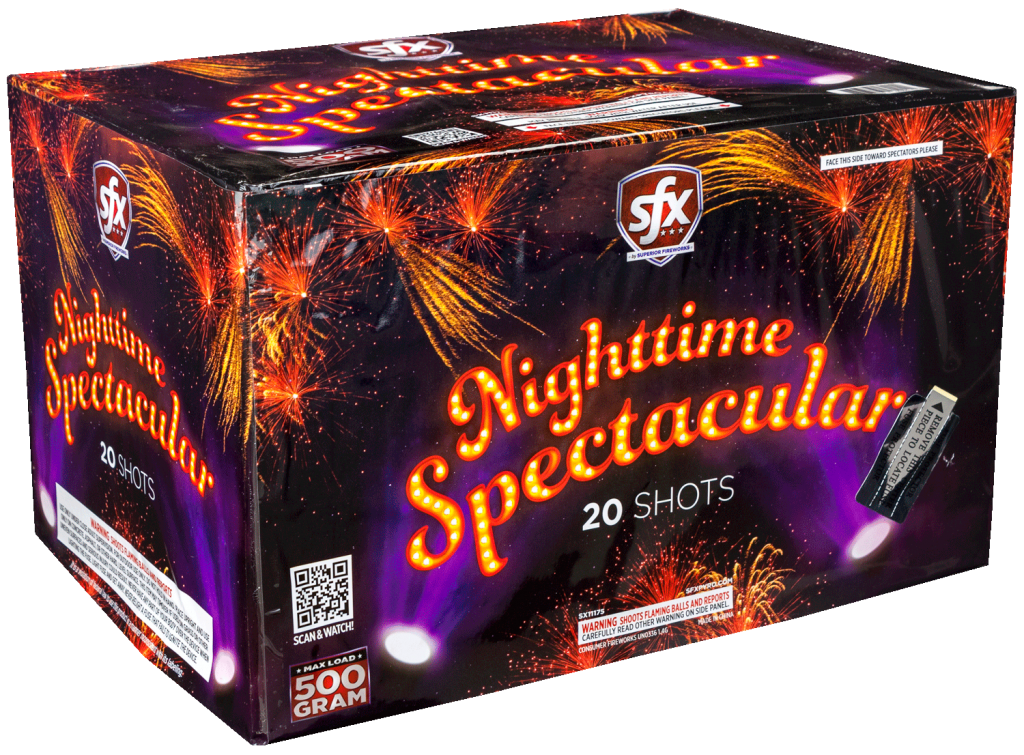 This 500-gram repeater delivers 5 volleys of 4 shots each featuring colorful, glittering breaks with horse tails and a crackling time-rain finish. Packaged in a case of 3.
Even More 2018 Early Arrivals Available by New Year's
The 2018 production season is well underway and we have more exciting new fireworks to release before New Year's. Be sure to subscribe to our posts and check back often for the latest news.
Contact us today for more information about getting SFX Fireworks and The Great American Fireworks Co. products in your own fireworks store.
overall rating:
my rating:
log in to rate