Introducing The Great American Fireworks Co.

Today, we're proud to announce The Great American Fireworks Co., a new brand of consumer fireworks from the creators of SFX Fireworks.
The Great American Fireworks Co. celebrates the spirit and heritage of America, featuring timeless classics that feel instantly familiar because their effects have been favorites throughout generations of American fireworks celebrations. The new Great American line includes must-have fireworks like artillery shells, firecrackers, sparklers, Saturn missile batteries, novelties, fountains and more.
Our goal is to create the perfect balance of quality and value, delivering performance you can depend on at a price any fireworks-lover can afford.
Great American is the perfect complement to premium SFX Fireworks, creating a complete end-to-end line-up that meets the needs of a broad base of fireworks consumers.
Product Highlights: Spirit of America and Heavy Ordnance
Two of the stand-out products in the Great American line are Spirit of America, our 200-gram repeater assortment, and Heavy Ordnance, a solid 12-pack of 60-gram artillery shells.
Spirit of America delivers 12 quality 200-gram repeaters with enviable shelf appeal. The set ships in a fully-designed, retail-ready case, but you can also break it out and sell each item individually.
Your customers will love the variety and the patriotic theme. Products include Mount Rushmore (9 shots), Let Freedom Ring (20 shots), Declaration of Independence (10 shots) and American Heartland (10 shots), just to name a few. See the full list on the Spirit of America product page.
We're confident that this will become a yearly favorite.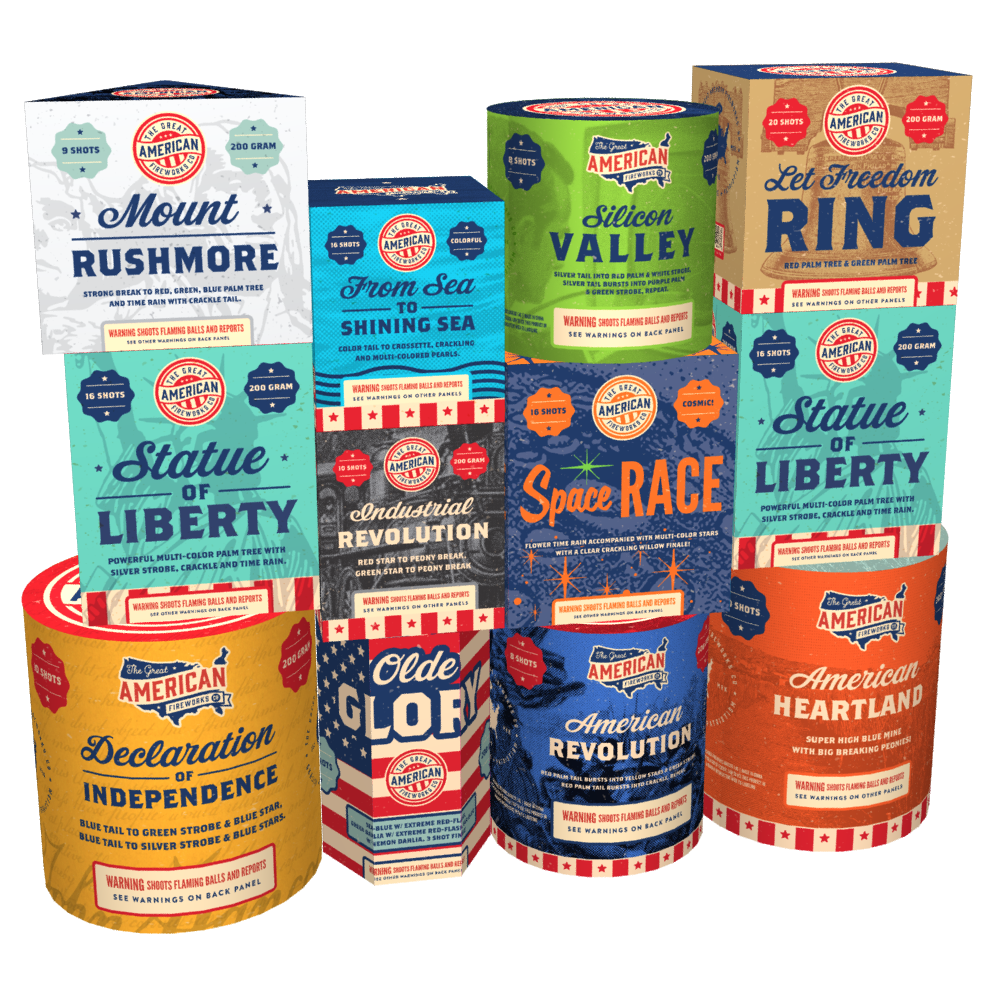 Canister shells -- especially the 60-gram variety -- are often targeted at buyers who want to spend big dollars on 24- or 30-shell kits. This can leave many shoppers looking for a cost-effective alternative that doesn't sacrifice performance.
Heavy Ordnance fills that gap, offering 12 heavy-hitting, 60-gram canister shells that don't break the bank and don't disappoint. These shells have excellent, consistent effects that give the customer premium fireworks without demanding a premium budget.
Check out all of the included effects on the Heavy Ordnance product page.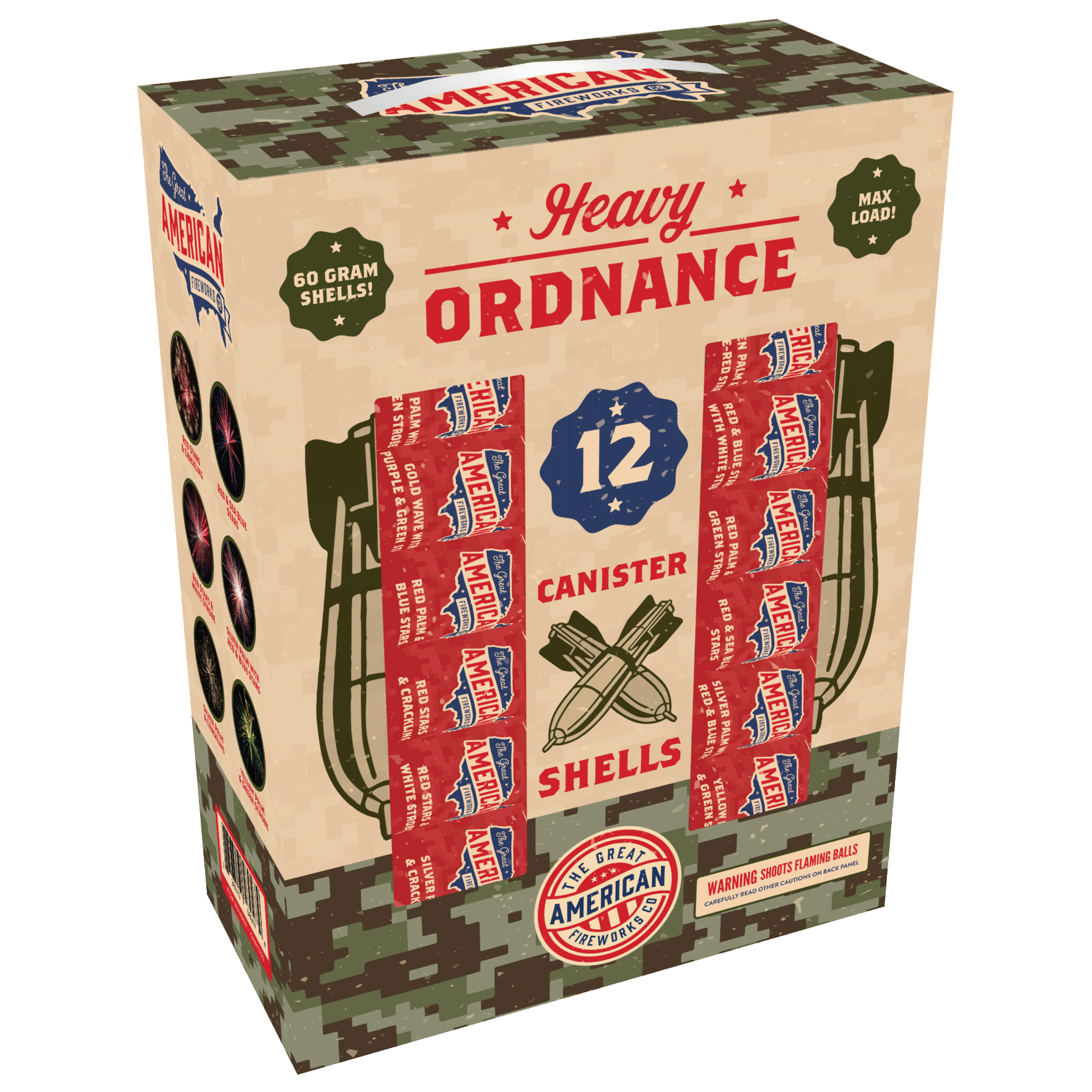 Browse Our Online Catalog for More
Every new product from The Great American Fireworks Co. is available on our website, so click here to take a look at what we're offering. You'll also find all of the new 2017 products in our SFX Fireworks. Check back for more information on those soon!
If you have any questions about ordering or want advice on how to market Great American to your customers, feel free to contact us.
overall rating:
my rating:
log in to rate